Is your office premise floating in papers that have not had the privilege of being organized properly? Do you find a shortage of space in your office? Are your employees spending hours frantically searching for important documents? If your answers to the above questions have been a Yes, then its time to invest in best storage lockers UK for your office premises. From arranging important papers to providing a definite place to each and everything on the premises, a storage locker proves to be the perfect investment that your organization would benefit from.
The market out there has a plethora of options floating and when we talk about storage options the list extends to infinity. With so many options and choices out there in the market, sometimes it becomes difficult to choose the best from the rest. Well, to clear the air, let me walk you through ways that will get you the best storage lockers UK has in store for. Before you pin down your choice, there are a certain set of questions that when answered will ease out the selection process.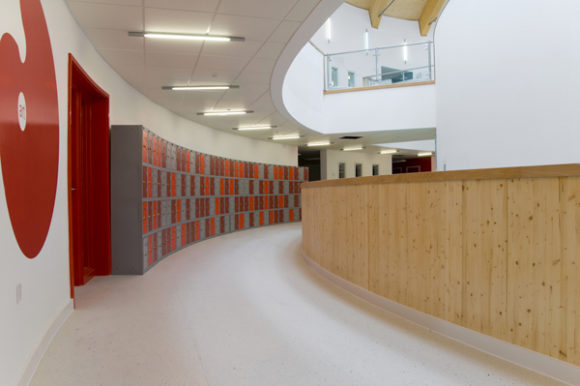 Here is a list of questions that will help you in choosing the best storage locker for your organization. Read on to find out about them.
1. Will it prove to be a neat and clean abode?
Investment in storage locker should not be your ultimate goal, rather looking after its longevity should extract the same amount of interest. Look for lockers that do not extract too much of time, money and energy in maintaining its life shelf. Talking about maintenance plastic lockers would be one of the best choices to opt for as they do not demand much attention in looking after its betterment.
2. How strong should it be?
Durability is yet another factor that needs a good pondering for making the right choice. An investment should be able to bring in fruits for years to come. Locker in industrial premises would be requiring a highly durable storage solution that could withstand the rough handlings.
3. How immune will it be to thefts?
A workplace is more vulnerable to thefts and things being misplaced as you can witness a large number of employees moving here and there going about their daily chores. Here is where the question of security arises. The strength of the locks, the way in which an employee can access the locker, etc. contribute to the security factor. Hence, invest in lockers that very well caters to not only storing purpose but also in terms of security.
4. What should be the size of the locker?
Have a rough calculation of the space where you would be installing the locker. This will help you hunt down lockers of the right size. When you are well aware of the stature of the locker, you won't end up with an ill-fitting locker for your organization. First, decide upon the space where the lockers would find their existence and then make your purchase.
5. Will it add to the beauty of the decor?
You will find a plethora of storage locker options floating in the market coated with a variety of color, design and texture. Plan well in advance as to which color would add to the company's decor. Having said this, you could also choose colors that reflect the logo of your company, giving a personalized look to the surroundings.
6. Will it encourage a clutter-free environment?
The main aim to invest in a storage solution is to enjoy a well disciplined and a clutter-free environment. Hence, buy sufficient lockers so that no paper or any other belongings would have to struggle to make a place of its own. Have a rough estimation of how many lockers would prove to be useful for your storage needs and accordingly list down your choice.
7. How convenient will it be for the employees?
Apart from the storage needs, an organization should also consider how convenient it would be for the employees to access the locker. The type of lock, where would be the lockers placed, the various locker accessories, etc. adds up to the convenience of the employees.
8. To buy online or offline?
The world is slowly changing its buying paradigm from the offline world to the online platform. You will stumble across a variety of storage options on the online sites too. Shopping from the traditional bricks and mortar store and buying from the online portal have their own set of advantages and disadvantages. Talking about convenience, purchasing lockers from the online portals would prove to be fruitful.
9. Which material would be the best?
A storage locker comes in various materials wherein metal, wooden and plastic are the materials that are in demand. Skim through the pros and cons of each and every material before you make a choice. A wooden locker in a humid area could make you brood over your choice as wood gets dampened when in contact with moisture. Metal and plastics too have their share of good and bad sides which should be explored before making the purchases.
10. What should be the budget?
Setting the budget before you plunge into the market will help you with your choices. When you set a limit you have already cleared the air for which type of lockers to choose from as you just need to glance through the options that are available within the budget, making your hunting process a bit smoother.
Final Note
The market out there has a plethora of options when it comes to the best storage solutions. Investing in the right storage lockers will prove to be a fruitful decision, if done wisely. Above-mentioned are some of the basic points that will help you in choosing the best storage lockers UK for your organization. Apart from these, you can very well list down your needs and preferences to make the most palatable storage choices.