The laptop has become a mandatory gadget today for every professional. The growing remote working culture has allowed professionals to work from any environment. With increasing globalization, laptops and other electronic gadgets have penetrated the student life as well While we can carry the laptops anytime and anywhere, their battery life always needs to be taken care of. Laptop charging lockers solve this one important charging issue along with providing security. Owing to their utility, laptop charging lockers are provided everywhere, from malls to offices. The fast-moving technology sector has rewarded us with multiple tech gadgets that require charging. A laptop charging locker can serve as an all-in-one storage cum charging space for all electronic devices. Its multiple benefits include: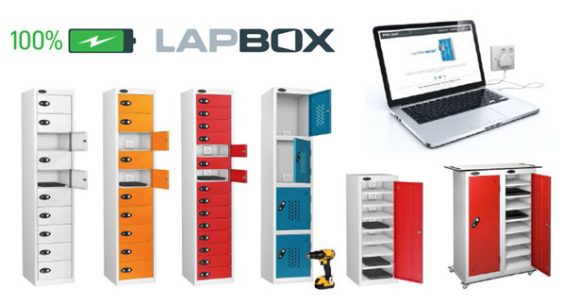 Improved safety
Undoubtedly, safety is the first purpose of the laptop charging lockers. Unlike standing charging stations, these charging lockers come with high-quality safety systems for security. Mostly the laptop charging lockers are equipped with two-step digital security which requires image identification as well as a password for access. It is an ideal equipment to be used in offices with frequent visitors. They also serve as a secure medium of storing and charging devices in gyms and leisure centers. You get dual benefits. You can be carefree while spending your time and while you are busy your gadget gets charged.
Better device management in organizations
In organizations such as hospitals, one electronic device is shared by multiple individuals. These devices may contain patient history and can be handled by different care-givers. Keeping it in open increases the chances of misplacement and theft. If a single person handles it, then it will become difficult to share. Laptop charging lockers solve this issue of device management. Devices can be stored as well as charged in one place. The care-givers can take away the devices as per their need. The devices can be similarly used in every organization.
Convenience of use
Generally, in educational institutions such as schools, limited number of laptops and electronic gadgets are available. They need to be shared with countless students and employees. Laptop charging lockers are a very convenient sharing solution. One device can be stored and charged here after every use. Also, devices can be taken at any location for study and there would be no need of actively charging the device while using. These lockers promote learning outside the classroom. This brings down to the optimum use of electronic devices in educational institutions. Using laptop charging lockers can be a very cost-effective and convenient solution for every educational center.
Better customer experience 
Customer experience is a key criterion of growth for any business. Laptop charging lockers can be used by professionals to assist the customers in a better and flexible way. Gadgets stored and charged in the lockers can instantly be used by professionals in the medical sector to display patient information at any location. The devices can be stored during lunch hours and then it is ready for use. Also, the device stays connected even in the locker which means that the user can keep up with the email and other updates while they are away. A better customer experience can result in a higher sale. Laptop charging lockers prove to be a worthy purchase for every organization and space.
If you are looking forward to purchasing a laptop charging locker, then you can connect with us. We are the leading storage solution providers in the UK. Visit our website to explore the comprehensive range of storage solutions. Contact us to get the best quality laptop charging lockers at affordable rates.
Tags: Laptop Charging Lockers