In the modern era portable devices such as laptops, smartphones, notebooks, tablets, etc. have become an integral part of our lives. Millions of people depend upon mobile technology for official work, academics, and even personal use. Hence the safekeeping of electronic devices should be a top priority for every environment. Laptop charging cabinets are the solution.
They not only provide optimal security for the valuable gadgets but the integrated charging keeps them juiced up and always ready for action. Installation of charging cabinets is a big investment that's why it's important to make a clear-cut decision before parting with your hard-earned money. Let us discuss the benefits of having a battery backup within the premises to convince you why the equipment is a must-have for every facility.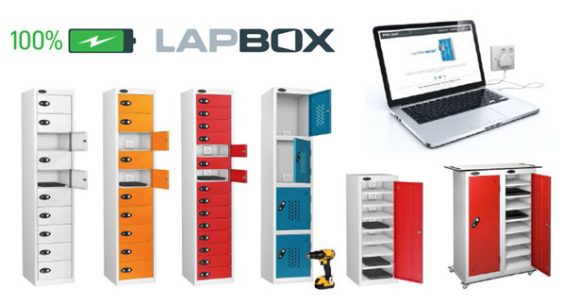 Do they provide adequate storage and security against theft?
With the use of laptops and tablets escalating in every organisation, these expensive pieces of hardware must be protected from damage and theft when not in use. The charging lockers are conceived to provide secure storage space for the valuable contraptions.
Crafted from high-grade material, the units are robust and durable enough to thwart any attempts of tampering or pilferage by unscrupulous people. Not to mention, they come with a variety of locks (standard cam locks with 2 keys or hasp locks for padlocks and several other options) which provides users complete peace of mind that their devices are not at any risk.
What convenience does the charging equipment provide?
Imagine your laptop battery draining off at the worst possible moment? The scenario can be nightmarish. Let's face it, an uncharged device can cause disruptions in the workflow if there is no power outlet nearby to plugin. This is where a charging cabinet comes to the rescue.
Thanks to the equipment, you don't have to fret about your laptop getting discharged anywhere or at any time. The electronic device can be powered up conveniently whenever the need arises so that you are always ready to perform functions seamlessly.
How safe is the charging process?
The lockers are fully tested and certified to ensure safe operations. They are equipped with AC/DC charging options.  Each compartment has a 3-pin socket and USB port which is compatible with various kinds of portable devices like laptops, iPads, tablets, body cams, cordless tool batteries, etc.
Apart from storing and charging gadgets, the units are designed to accommodate personal items like watches, wallets, keys, mobile phones, and more. The rear panel of the compartment is perforated to enable free air circulation and dispel generated heat which prevents devices from getting damaged.
Is it a cost-effective option?
In today's fast-paced life everyone has their noses buried in screens all day. It's not surprising that batteries drain off quickly and devices need frequent re-charging to stay connected. Installation of charging laptop lockers is a cost-effective solution. It not only eliminates the need to construct high-tech computer rooms for storing and powering personal computers but also slashes the high cost of maintaining them. Furthermore, the extra space can be developed for some other productive purposes.
Is there some other advantage of the charging cabinets?
Here is another major advantage of buying laptop charging lockers. Picture this situation. You are running late for school or work and your laptop is not 100% powered. Not an issue. With charging cabinets easily accessible at the premises you can barge out of the house without worrying about your tablet or laptop battery running out through the day.
The Bottom Line:
In a nutshell, there are many factors to consider when you are in the market for laptop charging lockers. We hope the above questions and answers were informative and helped you understand the multi-purpose benefits of the equipment and why it is essential for our hand-held devices.