Ever wondered why Probe Lockers is # 1 choice in the UK for storage solutions in schools, gyms, warehouses, and offices? The explanation is simple. The reputed brand provides a massive range of meticulously designed, high-quality lockers at competitive rates. Featuring everything from optimal material to efficient locks and useful accessories, the units are perfect to keep the belongings of patrons safe and sound. If still not convinced, take a peek at some other reasons that will justify why Probe Lockers is the undisputed leader in this domain.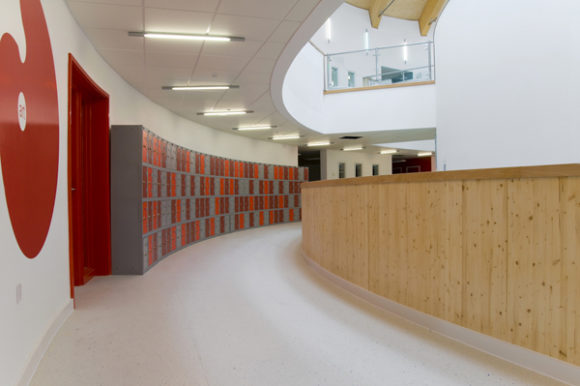 Do they house a good variety?
The features and functionality of lockers need to vary based on the lifestyles of the people that use them. Probe Lockers understands this. Whether you want a super simple unit for an academic environment, a sophisticated storage facility for a high-tech fitness centre, cabinets with USB ports for charging gadgets, or sturdy wire mesh lockers to stash wet clothes, the online store covers all effectively.
The brand caters to every budget and setup by housing an impressive line-up of lockers in terms of shape, size, pattern, and pricing. That's not all! Probe Lockers also offers customised products to match the specific needs and infrastructure of different kinds of venues.
What is distinctive and unique about Probe Lockers?
With Probe Lockers, you can rest assured that your belongings are safe from unscrupulous hands. Constructed from high-quality material, the lockers with fully welded doors, reinforced rubber buffers, and 5-knuckle hinges are designed for structural integrity, sturdiness, and utmost security.  There's more. The storage cabinets are not only resistant to marring, tampering, and scratching, but have the potential to withstand vandalism and attempts at theft.
Probe lockers are available in an array of beautiful colours that are aesthetically appealing. The vibrant hues not only brighten up the surroundings but also add a stylish touch to the existing decor.
The storage cabinets come with an anti-bacterial powder finish that thwarts the spread of disease by keeping harmful germs at bay. This is a big plus for high traffic places like schools, hospitals, libraries, and sports centres where the lockers have multiple users. And yes, since the entry of dust particles is virtually negligible in the well-fabricated lockers, cleanliness and maintenance is easy.
 Is the locking mechanism robust?
Given that lockers hold valuable possessions, a strong locking mechanism is vital to ensure safety and security.  Probe Lockers do not ire in this department. The brand offers a host of locking options. Apart from the standard CAM lock and the padlocks, there are also electronic locks, coin locks, and the radial pin locks.  In keeping with the advancements in technology, the lockers are also equipped with digital combination locks and the keyless RFID locks that are compatible with wireless systems.
What about accessories?
While accessories are not essential they can enhance the outlook and the functionalities of lockers. The Probe brand offers valuable extras like locker stands & benches, sloping tops, air vent systems, LED light options, and more with your purchase.
How does the store rank on customer satisfaction?
Probe Lockers is a one-stop-shop for all your storage needs. Having served the public since 1960, the brand has earned an enviable reputation in the storage solution segment. Thanks to outstanding service, quality products, and complete transparency the brand has carved a niche for itself on the web platform. Thanks to comprehensive PDFs for each product portraying minute details and a colour spectrum to reflect the exact shades, the store goes the distance to help clients make the right purchase. Furthermore, they have an exceptional customer care system. In the event of confusion, you can get in touch with the support team directly via email/phone to address and resolve the issue quickly. The cherry on the cake is free home delivery and easy return policy.
What's your take?
As you can see when it comes to quality, uniqueness, and diversity of products, Probe Lockers UK is second to none. The store takes pride in showcasing a variety of well-defined products to ensure the customer has a rewarding shopping experience. So what's stopping you? The online buying process is a breeze. Just browse through the extensive range of lockers on their well-structured web portal to nail the best storage solution for your needs.