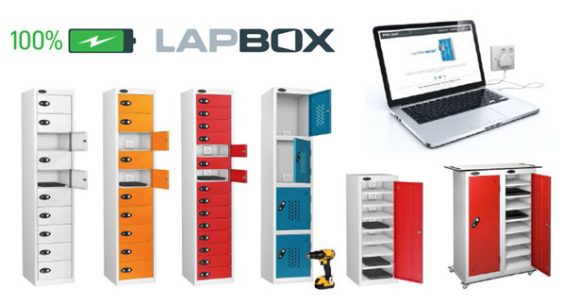 The steadily growing use of laptops in the workplaces and the academic environment has led to the introduction of lockers designed particularly, keeping in mind, the safety, good storage as well as charging of these valuable devices. With separate locking compartments for each door, the laptop lockers ensure a safe and secure refuge for laptops, or any other electronic gadgets such as tablets, iPads from any kind of theft or data breaches or mishandling.
However, buying laptop lockers is surely not an easy task with so many diverse choices available in the market and also this being a bit expensive item. So, before investing in laptop lockers, you can go through the following five tips for using laptop lockers that will make definitely make your choice a stress free experience.
1. Laptop Surveillance and Management Systems
Laptop lockers that are embedded with surveillance tools such as wireless RFID asset tags or wired USB and management software systems are definitely worth a buy. This is simply, because of the fact that these tools, monitors and identifies laptop placed inside locker compartments. While, the management software so installed, supervises as to the way the lockers are being used and automatically makes modifications, when and as needed. They confirm that the correct device has been returned when a user signs a laptop back in and moreover, the automated alerts sends off a notice, if laptops are not returned on schedule or needing repairs.
2. User Authentication
When you use laptop lockers, then be sure about the authentication method of the locker system which could be biometrics such as touch screen access panel, fingerprint or facial readers or lockbox PIN codes, a keypad to name a few. This will ensure that only properly authenticated users are able to access the laptops. It is advisable to be certain about the right level of authentication as more advanced authentication systems are a bit costlier. And but of course, if you buy an expensive one regardless of your needs or financial means, and your laptop security won't be cost-effective. On the contrary, if you an underrated or under quality laptop locker, then your expensive laptops become vulnerable.
3. Modular Laptop Locker Cabinets
Laptop lockers can come in various diverse sizes and types, that's why they can be compact enough for a laptop to fit in or adequately large to store up multiple devices and personal belongings as well. Accordingly, you need to make sure the laptop locker you are considering can actually fit into the decided area or space. Noticeably, a number of locker systems, nowadays, are modular and flexible. And, these are considered to be a good option for mixed-use storage needs and also in cases where there is a probability of change or augmentation of storage needs change or augment in future.
4. Electronic Support Features
It is essential to see that the laptop lockers that you intend to use come with relevant electronic support features such as in-built charging points and ventilated compartments, as you do not want to end up using enhanced storage cabinets. The in-built charging points ensures that it is functional and all charged up by the time you use them, while well-ventilated compartments prevent devices from overheating.
5. Service & Support Options
This is a crucial point to consider since it is highly likely that you might need to amend or change your system in the future. So, consider factor such as what kind of service and support options each system's provider offers and their responsiveness in addressing any problem.
Invest Wisely!
Every industry, today, focuses on safety measures for smooth functioning of the business and for this very reason laptop lockers are being used increasingly by various organizations. There are plenty of companies offering various types and sizes of laptop lockers in UK. However, think wisely when opting for a laptop locker based on the required security features you want and also the after support services of the provider, when investing in it.