It's no big secret that laptops and tablets have become an integral part of the work and educational environment.  An average person is lugging around electronic devices that are not only expensive but also susceptible to data breaches.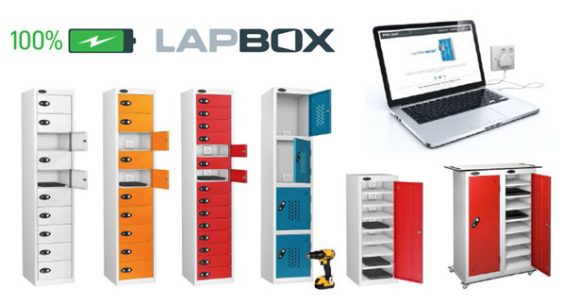 It's thus vital that academic centres and other institutes have a system in place to safeguard these pieces of hardware from opportunistic thieves. Not to mention the gadgets need to be electrically juiced throughout the day for seamless functioning.  Laptop lockers are the answer.
Engineered specifically for safe storage, they are the perfect solution to protect the valuable contraptions. That said, installing laptop storage units is an expensive undertaking, hence a proper evaluation of their features is crucial. Listed below are a few basic questions that you need to ask before making the investment.
Are the lockers sturdy & durable?
Given that lockers are primarily installed to house pricey appliances and valuable items, they need to be versatile and sturdy. The laptop lockers constructed from cold-rolled steel are designed to provide durability, structural strength, and complete security. The fully welded metal-framed doors equipped with concealed hinges are stable and robust to withstand daily wear and tear, attempts at pilferage, vandalism as well as forced opening.
What are the compartment specifications?
The unit comprises a single tower that holds 10-14 compartments with dimensions (35cms width x 40cms depth x 10cms height). They have ample storage space to accommodate everything from laptops, notebooks, tablets, or iPads with ease. In addition, wallets, smartphones, and other valuable items can be stashed without any cramping.
What are the recharging capabilities?
Laptop lockers are available in powered and non-powered modes.  Speaking of laptop charging lockers, each individual compartment is outfitted with 3-pin plug sockets and a 240 V power supply that enables juicing up the laptop with the available connection.   Also, a USB socket is incorporated in the unit to facilitate charging without the power cable. Besides laptops, these lockers can charge other portable devices like smartphones, tablets, e-readers, cordless batteries, body cams, and more.
Do the powered lockers have proper ventilation?
Laptops tend to get warm during the charging process hence proper ventilation is critical to prevent the appliances from getting ruined when exposed to hot temperature. To address this problem, each component of the powered lockers comes with a perforated panel at the back to effectively dispel the generated heat.
What is the locking mechanism of the laptop locker?
The locking mechanism is very important because the product holds expensive gadgets. There is a whole gamut of locks that can be administered as per specific need. Besides the standard CAM lock, there is the swivel latch that is used with a padlock application. If you desire a higher level of security, the electronic and radial pin locks can be considered. Other options include digital combination locks that allow setting and changing of codes and the keyless RFID locks that are compatible with wireless systems.
Is the design of the locker aesthetically pleasing?
Crafted in a range of attractive colours, styles, and sizes, the laptop lockers are aesthetically pleasing to the eye. The exterior surface coated with textured powder paint finish is flawless while the door corners are silky smooth without any protruding rivets. And yes, the lockers come with a layer of Activecoat to thwart the formation of bacterial growth when not in active use.
What other extras can be availed?
Apart from manufacturer's warranty against damages, other perks include a free installation and delivery service for bulk orders. Also is a master key is available to access any locker in the event of an emergency such as misplaced or lost keys. All charging laptop lockers are tested properly and there is provision for numbering each lock cover for effortless identification.
If you are thinking about implementing storage units in your institution, take the time to assess the essential features of the laptop lockers carefully before parting with your money.  Making an informed decision will pay off in the long run.
Tags: Laptop Charging Lockers