Books, books and some more books! That's what you will find in a library. The library is one such place where you will encounter millions of character under one roof. Apart from the myriad of books, you could also stumble upon audio books and DVD's awaiting your attention. With so many literary works to be stored, a proper storage locker is often recommended so as to maintain a level of discipline on the premises.
From standard storage lockers to shelving, the options are many when it comes to picking the right locker for your library. Apart from the variety in options, you also get to lay your hands on convenience, discipline as well as decor. Yes! A storage locker in the library has all the right reasons to be recognized. Let me walk you through the different advantages of investing in lockers for library. Read on to find out about them.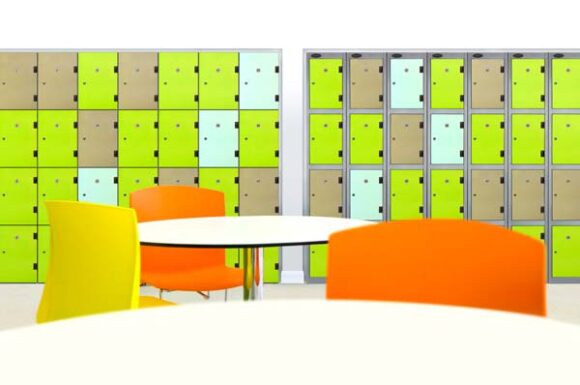 7 Reasons why lockers prove to be a useful piece of investment in a library :
Here are a few reasons that justify the fact that lockers in a library do play an important role.
1. Visitors need not worry about their belongings :
A library is a place where you will find a lot of visitors walking in and out to explore the world of words. Apart from the visitors you also have the staff working in the library. A locker for taking care of the belongings of these visitors and staff members would definitely prove to be one of the useful pieces of investment. The visitors need not fidget around with their belongings as they can comfortably explore the library without having to fear about their belongings being stolen. Consequently, the staff members too need not worry about their personal things.
2. Comfort and convenience to find the right books and resources :
A storage locker in the library ensures that each and every book has a definite place of existence. It becomes quite easy to not only locate the desired books, but also to maintain a level of discipline and stature. You also get to keep away all the distractions inside the locker making it easy for the visitors to concentrate on their reading. Hence it can be said that a storage locker in library plays an immense role in the level of comfort and convenience in the premises.
3. Takes space to create more space :
A storage locker in itself occupies space so that it can accommodate a lot many books in it which otherwise would have created clutter.What if there was no proper place for storage? There would be books lying here and there, creating clutter. A huge collection of books mandates the need for a proper storage solution. With variety floating in the market, you get to lay your hands on options that stand true to your needs and requirements. Mobile shelving and POD lockers are some of the storage solutions that can be very well considered when you are running out of space.
4. Looks after the well-being :
When all the books are neatly arranged in the storage locker you generously contribute to looking after their well-being. Moreover, you also have the climate controlled storage locker that takes care of books that are old and are about to be worn out. Also, when you have kept the books in the locker you see to it that no amount of dust particles, humidity or any other external factors cause damage to it. This considerably helps in maintaining the freshness of the books for a longer period of time.
5. Safety and Security :
Security is yet another important attribute that you get to lay your hands on with a proper storage locker in the library. The fear of theft gets eliminated when you have all the books safely locked in their respective lockers. Also, you need not worry about misplacing books as they have been allotted a definite place of their own. Apart from providing space, a locker in the library proves to be the perfect epitome of safety and security to the books stored in it.
6. Creates a sense of discipline :
When you have assigned a definite place for all the books and other resources, you ensure that there is a sense of discipline. When you have a proper locker in the library, you get to encourage good storage practice. It automatically instills the art of storing all the necessary books and resources in a place that has been defined well in advance, instilling a sense of discipline.
7. Considerably adds to the decor :
A locker in the library does not only contribute to storing, securing and bringing in discipline, but also considerably adds to the library's decor. Color door lockers, stylish lockers, metal lockers, wooden lockers, space-saving lockers and customized lockers are some of the options that you get to stumble upon when it comes to accentuating the decor. Also, choosing different colors – light, bright or dark, considerably contributes to the beauty of the library.
Final Note :
Above-mentioned are some of the important reasons that justify the fact that storage lockers in a library are indeed a fruitful investment. Moreover, you will stumble upon a variety of options when it comes to choosing some of the most favorable storage lockers for your library. So, what are you waiting for? Invest in one of the most favorable storage lockers for library to achieve some of the promising results.
Tags: lockers for library