A sense of security is something that each and every employee expects from an organization, be it with their job or the belongings that they carry with themselves. There are many means and modes to instill the quality of safety and security, wherein one of the most celebrated choices is to invest in a workplace locker.
With a lot many people working in an organization, security has become a major concern nowadays. Be it with the personal belongings or the important and sensitive information of the company, it has become mandatory to provide a reliable storage solution. Let me walk you through some of the ways in which a good workplace storage solution will help you to take care of the safety and security on the premises.
9 Ways in which you can promote workplace safety with office lockers
Here are a few points that will help you to take care of workplace safety with office lockers. Read on to find out about them.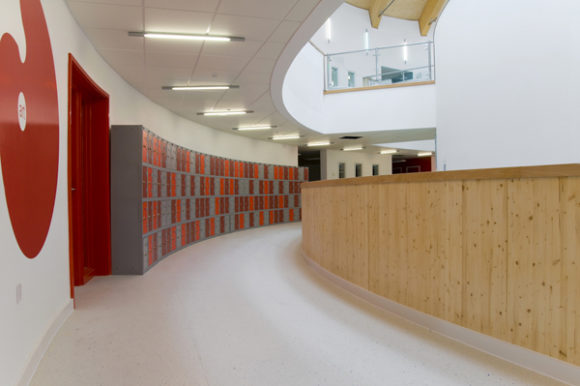 1. Assigning a personal locker to each and every employee :

How about assigning an individual locker to each and every employee? This will provide a personal storage space for the employees, where they get to keep their belongings. When all the belongings are neatly and securely tucked away inside the storage solution, the employees feel a sense of relief. This allows them to concentrate better at work, enhancing their productivity. The fear of things being misplaced or stolen or damaged now takes a back seat with an individual workplace storage solution. On that account, one gets to encourage a safe and secure workplace.
2. Encouraging the employees to keep all the valuables inside the locker :

Assigning workplace office lockers to the employees should not be the be all and end all, rather encouraging them to make the best use of these amenities is something that should be looked into. Take steps to encourage employees to make the best use of the storage solution to store their belongings, important files and folders, office supplies and many other petty things. This not only brings in a sense of organization, but would also encourage the employees to create a safe environment as all the things are tucked neatly inside the storage solution.
3. Office lockers will help to keep the clutter at bay :
When there is commotion or clutter lying in the office, the chances of theft or things being misplaced becomes quite prominent or relevant. With the right workplace storage solution, you can very well, or rather effectively, be able to ward off the clutter from being piled up in the office premises. A clean and well-organized workplace is one of the most important factors to bring in a sense of workplace safety.
4. Positioning office lockers under CCTV surveillance :

When you have the office lockers placed under the CCTV surveillance you get to double up the security factor in the office premises. Storage solutions under CCTV, prove to be of utmost demand in workplaces that are highly sensitive to information. Banks, healthcare institutes, etc. are some of the places where you will come across things and information that are highly sensitive and need extra safety and security. This is where an appropriate workplace locker plays an important role in creating a safe workplace.
5. Anti-bacterial storage solution provides a safe and secure workplace :

A workplace storage solution should not only repel theft and indiscipline, rather it should also be effective in keeping away all the germs. This is where an anti-bacterial smeared locker come into existence. It is always a good option to invest in anti-bacterial office lockers for sale, that will help to keep the entire workplace safe and secure from germs and various other harmful bacteria.
6. Investing in durable lockers :
Safety and durability are the two most important qualities that always tend to walk hand in hand. It will indeed be a fruitful choice to invest in storage solutions that display a sense of durability. Industrial units and work units that often witness harsh handling should invest in durable lockers to tighten up the security of the workplace. These lockers would be successful in providing a strong security to all the things stored in it.
7. Encouraging good locker etiquette :
Following good locker etiquette are yet another important factor that looks into enhancing the workplace safety. Looking after the cleanliness around your workstation, looking after the well-being of the lockers, maintaining discipline, etc. are some of the workplace etiquette that will help to fabricate a work environment that is safe and secure.
8. Encouraging to put away all the electronic items inside the locker :
You will come across a lot many electronic items on the work premises, wherein laptops, mobile phones, and tablets are some of the devices that are put to use on a daily basis and is quite expensive in nature. There are laptop and mobile phone lockers available in the market that are specifically designed to look after the safety of these devices. Hence, it will be a favorable option to invest in storage solutions that provide a place to these electronic devices, along with encouraging the employees to make the best use of it so as to enhance security in the premises.
9. Installing different lockers for different needs :
The market out there has a plethora of storage solution option, all designed to take care of different storage needs. Be it the electronic or the laptop lockers or the specialist lockers, you will find different storage options serving your different storage needs and requirements. Hence, when it comes to intensifying the safety of your workplace you can accordingly choose the storage solution along with the lock systems.
Final Note :

Employees are one of the important assets of the company, hence looking after their well-being is something that an organization should never hesitate to work. So what are you waiting for? Go ahead and pick out the best and most reliable office lockers for sale. This will not only help you to create an atmosphere that is worthy of your praise, but also indirectly affects your organization's safety and security factor.
Tags: office lockers