Metal lockers are incredibly durable and require little to no maintenance or repairs. They can withstand months of use without wear-and-tear, making them suitable for many different environments. Metal lockers also come with an extra layer of protection against moisture and water damage, meaning they can last longer than they would otherwise have done. There is practically no place metal lockers won't work: offices, supermarkets, warehouses, schools, hospitals, gyms, libraries and more!
With a variety of locker types to choose from, metal lockers are a popular choice for many clients because of their durability and security, along with their reasonable price. Below are just some of the key features that make metal lockers so in demand.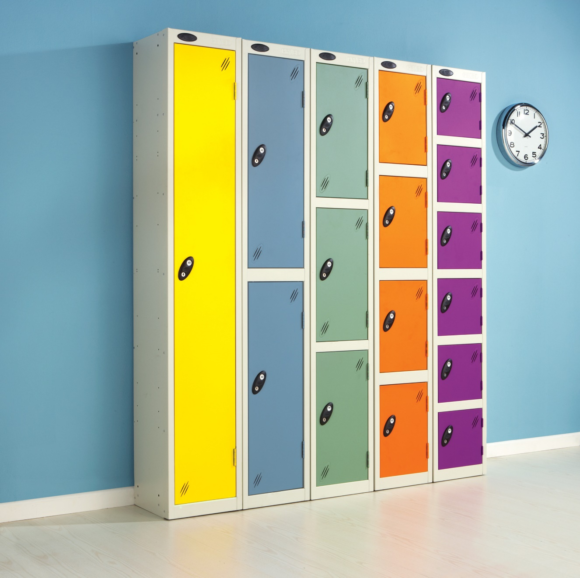 Polyester Powder Coating
Probe metal lockers are manufactured from Polyester Powder coated mild Steel. These metal lockers have a built-in "Active coat" antibacterial coating, which is effective against MRSA and other harmful bacteria. The coating is hardwearing, suitable for the most stringent hygienic environments and is available in all Probe colours.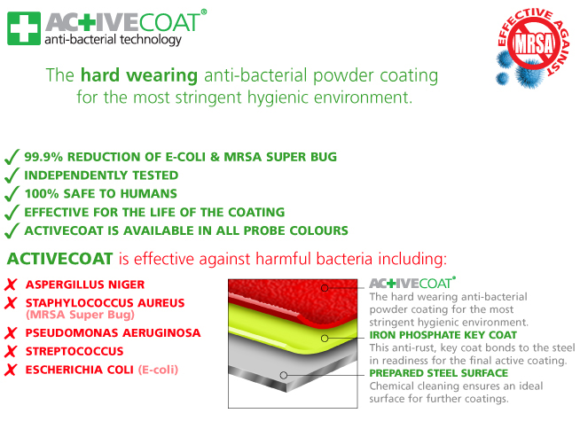 Flame resistant paint coating
All of the metal lockers on our website are now Fire Zero tested and certified. This means that these lockers are non-combustible and they will not burn during a fire. Steel is not highly combustible, but the metal Probe lockers are the only type to be certified to Fire Zero standards.
All Probe steel products have been tested and approved as 'non-combustible'. This means that they will not increase or sustain the spread of any fire within their proximity.
Additional features of metal lockers
We supply our metal lockers with a range of additional features such as integral air vents, standard micro sprung disk locks, 5 knuckle hinges and welded frames. Our wide selection of optional lock types ensures you can find the perfect match for your needs.
Durability and security
We understand the importance of metal lockers and their role in safeguarding the personal property of users. All metal lockers supplied by us are made with high-grade steel that can withstand the rigors of a busy environment and provide protection against theft and vandalism. Each door features a secure lock to keep valuable items safe, and all designs are made to be durable and long lasting, meaning they don't require round the year maintenance and extensive repairs.
Choosing the right metal lockers
All of the lockers that we supply are available in a metal finish and are manufactured to the highest standards here in the UK. The team at Probe Lockers Ltd understands that every client is different, and we can advise you on the range of locker types and compartment sizes available to provide a solution that's right for you.
Want to find out more? Contact the team today by calling 01244 940792 or email info@probe-lockers.ltd.uk to find out about the various types of lockers we have available for you.
Tags: Metal Lockers