Storage lockers offer several benefits when it comes to storing and organizing personal or official items. With their efficient locking systems, they provide superior safety and security to any regular objects and valuables that are stored inside them. This makes storage lockers a significant asset for not only commercial institutions and organizations but also for residential places.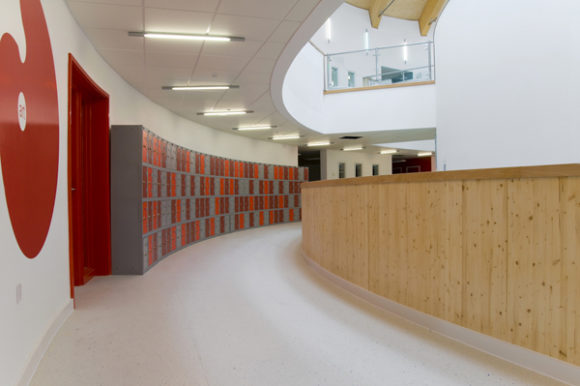 With the extensive range of choices available these days in terms of materials, sizes, designs, types, and colours, it can be a daunting task to find the perfect storage units that meet all your requirements. So, if you are planning to buy storage lockers, you need to consider a number of factors to ensure that the products are right for you.
Here we have put together a few guidelines that you should keep in mind when buying a storage locker, be it from a brick-and-mortar store or online. Let's take a look.
1. The Purpose and the Requirements
Determine the purpose for which you need storage lockers before scanning through the vast product catalogues. Whether you need them to store personal items and personal protection equipment at home or an institution or you need them to secure confidential office equipment in a business organization, the purpose of your purchase will help narrow down your options. It will also help you decide the total number of lockers you require for the project and if you need individual or shared lockers.
2. The Material of the Lockers
Choosing the right material for the units is a crucial factor to consider when you go to buy storage lockers as it will ensure that the products serve your purpose for a long time. Storage lockers are usually available in metal, plastic, laminate, and wire mesh. When you decide the purpose of your purchase and the location where you will place the lockers, it will become easy to choose the appropriate material for your project.
Metal lockers are traditional choices for homes, schools, workplaces, cloakrooms, gymnasiums, factories, and transportation hubs. They are available in economical options as well including units with standard innovative ACTIVECOAT Anti-microbial technology that offers effective protection against harmful bacteria, bugs, and rust.
The laminate storage lockers offer similar features with a better visual appeal but they are more hard-wearing and can protect better against dents and scratches. They are a good choice for hospitals, health clubs, workplaces, and schools. However, they are more expensive than metal lockers.
If you are looking for storage units for areas that are damp or have high humidity such as beside the shower rooms, pool areas, gyms, restaurants or basements, then plastic lockers are an ideal choice.
For storing moist and wet items, you can opt for wire mesh lockers that offer great ventilation. These units are lightweight but capable to provide strong support to even big and heavy items, including machinery.
3. The Type of Locks
There are four types of locks available for storage units such as Key Lock, Coin Return, Padlock Hasp, and Combination Lock. Each of these lock systems has its features.
Key Lock: This is a highly secure system that comes with two keys for each lock. If you lose a key, it can be easily replaced and there is also an option to gain emergency access with master keys.
Coin Return: This type of locks is operated with coins or tokens and hence it eliminates the need for handling keys.
Padlock Hasp: This type of locks provides the choice of code, key, padlock or master key option for its operation, and as a result, it eliminates the need to have a designated locker for each user. It can also be used as a latch lock.
Combination Lock: It has a lower running cost as compared to the other type of locking systems because it is reprogrammable and does not require keys.
However, always keep in mind the limitations of the facility users when choosing the type of locks for your storage lockers.
4. The Colour and Style
Once you determine all the above-mentioned factors and proceed to buy storage lockers, don't forget to focus on the colour and style of the products. Nowadays, they are available in bright and bold colours such as red, yellow, green, blue, orange, lilac and more as well as the classic greys. Whether you are buying for a commercial project or a residential project, choose products that complement the style of your space.
With this quick guide go ahead and pick the right storage lockers. If you are looking for stylish, durable, and innovative storage lockers in the UK, consider Probe Lockers. They offer an extensive range of superior lockers and other storage solutions to meet all your commercial and residential needs within your budget.